Get Ready For Halloween!
Halloween contact lenses are a wonderful way to get into the spirit of the holiday and complete a costume.
You can plan for your costume in one of two ways. One, you can build a costume around your contact lenses, and two, you can choose your contacts based on your costume.
No matter which method you choose you are sure to have fun selecting the perfect contact lenses for you!
Silver Creation
Halloween is all about designing an arresting, and more often than not, frightening creation that captivates an audience.
This look, from the vivid contact lenses to the shimmery makeup finish, does just that.
Enchanted Princess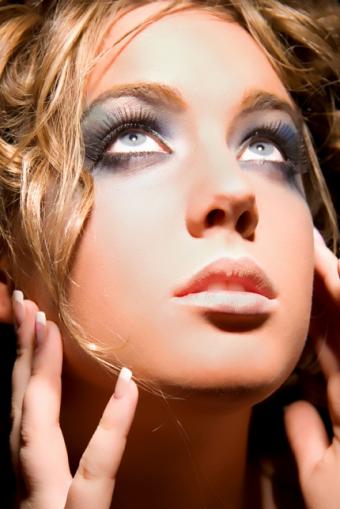 Some love the princess look for Halloween, and why not?
There's no need to go gruesome when you can weave an alluring story via blue contacts and makeup to match!
Enhance A Scary Look
Talk about making a Halloween statement! This look invites the onlooker to peer closer.
It's only then that one can see the cat-shaped eyes rivaling the sharp blade!
Halloween Contact Lenses Shine!
These types of contact lenses shine no matter what image you decide to portray.
Here, a deceptively simple look beguiles and bewitches!
Look Into My Eyes…
"Look into my eyes" is a famous movie line and it's made all the more frightening with these contact lenses!
Pairing this look with equally scary Halloween makeup is optional since these contact lenses are frightening enough to stand on their own without any added fanfare.
Friend or Foe?
As this look shows us, the eyes can tell us a lot about whether an individual is friendly or not.
Showing up in eyes like these may attract some and repel others, but at Halloween, this may be exactly what you want.
Friendly Feline?
For better or worse, cats have long been associated with women, and that connection can easily be seen on All Hallows' Eve.
Party Central!
Halloween has always been a time of fun and about letting one's creativity come out to play. This is made all the more special when friends join in on the fun!
For more theatrical contact looks, take a look at Costume Contact Lenses.