Get island ready!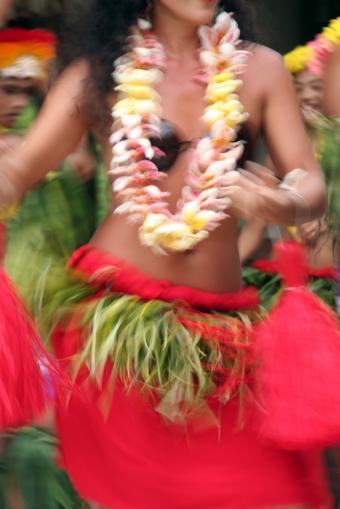 When summertime rolls around, Tahitian dance costumes are a popular choice for outdoor patio parties, beach parties and festivities.
Although Tahitian dance costumes are very similar to hula wear, they are slightly different. Eclectic embellishments help to create a unique and individual costume design. Men, women and children can all delight in the island theme with clever creativity. Simply gather a few natural fibers such as grass skirts and shells, and get ready to sizzle the night away in your very own Tahitian inspired costume!
Add a crown of flora!
Leis are a popular accessory in hula and Tahitian costumes. If fresh flowers aren't available, go for faux!
Retro Tahitian dance costumes!
Want to add a unique touch to your costume? Go for a pin-up island style! Fun hair and retro suits can take island dance to a whole new level!
Embellishments add flair!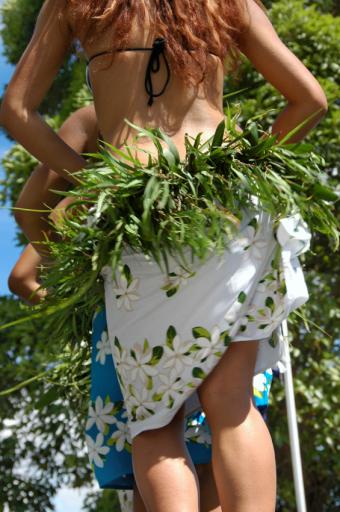 A traditional grass skirt is a classic choice for Tahitian costumes, but you can add to your look with embroidered clothing such as a fancy and flirty summer skirt.
Dress up the kids!
Children delight in dress up! With a grass skirt and a coconut bikini top, little ones are ready to shake and shimmy! Add an instrument for even more fun!
Leaves add movement!
If you can't find a grass skirt, opt for a cotton or gauze skirt and create a strand of real or faux leaves and tie them at your waist. Banana or canna leaves are the perfect texture and color for Tahitian costumes adornment.
Pack punchy color!
Colorful bikini tops are the perfect alternative to the ill- fitting coconut shells commonly worn with Tahitian costumes. A floral or patterned design will add a punch of fruity color to your ensemble!