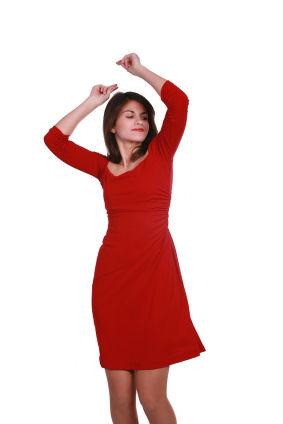 Dress up like your favorite High School Musical character for Halloween. Whether you want to look like the athletic Troy, brainy Gabriella or always-in-the-spotlight Sharpay, putting together a costume from this movie can be as easy as heading to your closet or as complex as getting a whole group of friends and giving them each the perfect role to play.
DIY High School Musical Costumes
The characters of High School Musical are high school students, of course, so it's easy to dress in your regular clothes, belt out a tune from the movie and call yourself in costume. But watching the movie will give you a more specific idea of what to wear for High School Musical Halloween costumes. Here's a primer:
Troy: Wear dark jeans, blue T-shirt, green zip-up hooded sweatshirt, basketball shoes. Add a basketball if you like, since he's the captain of the team. Anything sporty would do.
Gabriella: Wear lighter jeans, an orange cardigan layered over a green shirt and a white shirt. She's a little brainy and not that interested in high fashion.
Sharpay: The glamour girl of the group, Sharpay loves anything sparkly. Dress in heels, silver pants with rhinestones, a sparkly pink top and a glittery shrug. Don't forget tons of bangle bracelets for extra bling.
Ryan: Don black shoes, black pinstriped pants, a blue and white striped shirt and a newsboy cap.
Taylor: A cutie and a brain, Taylor dresses for comfort and style. Try boots, brown corduroy pants, a light-colored shirt, a pink corduroy blazer and a colorful scarf in your hair.
Chad: A true jock, dressing like Chad is as simple as putting on athletic shoes, track pants, a blue T-shirt and wristbands.
Of course any character can also be glammed up. Think about Sharpay's wild blue stage dress, Chad's preppy off-court look, or Gabriella in cords and a soft green sweater in the karaoke scene. Planning a Halloween costume is a great excuse to watch the movie again and take notes.
Store-Bought HSM Costumes
There are some costumes for High School Musical characters that are available for purchase. You may be able to find them at your local costume shop, but shopping online is a better bet.
Costume Box has a girl's cheerleader costume straight out of Eastwood High School.
Halloween Costumes4U has a girl's Sharpay costume, with a fancy, frilly blue dress, as well as a plain red dress for Gabriella, a basketball uniform or warm-up outfit for Troy and Chad and a couple of different cheerleader outfits. They also have a "dress up kit" including lots of fun accessories.
Celebrate Express has an EHS cheerleader, a Sharpay dress and a Gabriella dress. You can also buy EHS basketball jerseys here.
Group Idea
Not only can you dress up like your favorite character on your own, you can use HSM as a great group idea. Get your friends to join in and pose as the entire cast for Halloween!