Greek toga costumes are a classic mainstay of college frat parties, masquerade balls, and even neighborhood Halloween parties. But a lot more that goes into a great toga costume than just a white sheet. Find out how to put together a great costume for your next dress up bash!
Toga History
Despite the popularity of togas associated with Greek fraternities and sororities, the toga itself is actually a Roman garment. Centuries ago, Romans wore togas made of flowing panels of long, woolen cloth every day. When Greek fashion introduced a more shirt-like toga, however, the formal Roman togas became ceremonial, often reserved for government officials and individuals with high status in society.
In Greek society, toga-like garments were often considered more feminine and were also favored by poets and artists. Eventually, togas became associated with the god Dionysus, the god of wine and frivolity. This image is especially popular for parties where togas are a symbol of fun and merriment.
Today's toga costumes often resemble both their Grecian and Roman predecessors but are generally skimpier than authentic togas.
Creating Greek Toga Costumes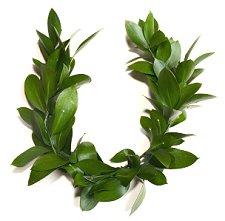 Togas are among the easiest homemade costumes and are highly suitable for all ages and body shapes, including plus-size and maternity needs. Adding the appropriate details to a simple toga is a great way to create a personalized look.
Basic Toga
Togas are traditionally white, though any color can be used for a fun flair. School colors, red, black, or other Halloween colors are popular options. A basic toga can be a long length of cloth (a sheet or blanket can do nicely) wrapped around the body with the loose ends tossed or tied over the shoulder, or it can be more of a loose linen tunic or dress. The shoulders of the toga can be bare or may be tied to create additional folds.Traditionally, togas were lengthy garments either reaching to the calf or ankle. For more practical purposes, toga costumes can be shorter, and mini-skirt togas can make very sexy costumes for women portraying Greek or Roman goddesses.
Personalizing a Toga
Greek toga costumes are easy to personalize with embroidery, ribbon, or other accents along the hem and neckline. Stylized geometric patterns add more Grecian charm to the garment, and any color can be used. Many togas also use belts or sashes in favorite or symbolic colors, patterns, or prints.
Accessories
The accessories worn with a toga are essential to convey the mood and culture of the costume and can also be used for further personalization. Sandals are a must-have accessory, usually with ribbons or leather straps woven about the ankle and calf. Men may wear leg gauntlets or body armor with their toga, while women often prefer floral garlands or gold jewelry. Armbands are a great accessory, and Egyptian items such as asp scepters or Cleopatra headdresses can instantly transform an ordinary toga into royal garb.
The laurel wreath headdress is a classic part of Greek toga costumes and represents philosophy, peace, and wisdom. Many costume companies offer laurel wreaths in green and gold, or it is possible to construct a similar headpiece from ferns, bay leaves, or other greenery.
Another variation of the Greek toga pays homage to another familiar aspect of Greek culture: the Olympic games. Carrying a simple torch or classic piece of sporting equipment can convey the image of Grecian Olympian. A shot-put, javelin, or discus is an appropriate choice.
Fraternity Greek Togas
The classic fraternity toga is significantly different from one made to replicate Grecian culture. A fraternity toga usually lacks elaborate embellishments, and bed sheets are the preferred type of cloth. The toga may be marked with the appropriate Greek letters to symbolize the fraternity, and carrying a six pack of beer or school paraphernalia can convincingly demonstrate a fraternity connection.
Buying Toga Costumes
While toga costumes can be easy to make, they are also widely available from costume retailers in many different designs including male and female variations, assorted lengths, different colors, and with different cultural accents. Depending on their quality and detail, toga costumes range from less than $20 to more than $100. Online retailers who carry toga costumes include:
When searching for toga costumes online, searching for Roman togas, Roman warriors, Julius Caesar, Marc Antony, Cleopatra, Greek god, and goddess costumes will locate similar attire.
Greek togas are fun and classic costumes that are easy to make and personalize for Halloween and other events that call for dressing up. Because they are loose-fitting costumes, they can also be used for different people, giving them even more flexibility and variations and allowing them to be used for many Halloweens and other special occasions to come.