Fancy Dress Costume Ideas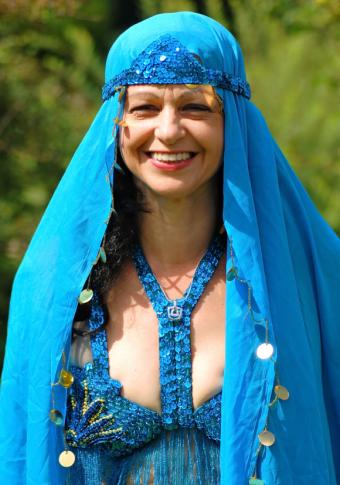 Looking for something that is both exotic and fancy dress costume ideas? A belly dancer is always a welcome sight at a fancy dress costume party. You can dress it up or down with gems, real or faux as well as adding softer touches with the makeup.
The Carnivale
Nothing says fancy more than a costume reminiscent of old world carnivales. These popular, ornate masks and costumes recall wealthier times exotic places like Venice, Paris and more.
Cleopatra
Cleopatra's majesty uses hints of gold, diamonds, feathers and silk fabrics invite you to the deserts of the New Kingdom and fields lush from the Nile's flood. This is a popular and easily accessible costume year round too.
The Woman in the Red Dress
Dressing to the nines of any decade is definitely a feast for the eyes. This beautiful dress and overstuffed hat is both plush and pleasurable. Imagine for a moment the simple decadance of stepping into the room and coming down the stairs.
Christmas and Snow Maiden
Father Christmas and a Snow Maiden are an appropriate look at all times of the year. Use thick, soft fabrics for the costuming and you'll be the hit of the party.
Flamenco Dancer
The flamenco dancer is vibrant, passionate and sexy. The flowing skirts make anyone seem sassy, salsa and sensuous.
Fancy Hippie
Dress it up in expensive fabrics, but the colors and the style are all natural hippie. Hippies are easy costumes to accessorize, a few flowers painted on the face and you're ready to bring the life of Woodstock to the party,
Masques
Simple evening wear with a fancy mask can be the way to go for the dressiest of balls and harkens back to a more serene age.
Fancy Dress Sorcery
The sorceress is the easiest of the exotic ideas to dress up fancy. A drop dead gorgeous evening dress with jeweled accessories and the right makeup and you'll enchant them all.
Find more great costume ideas: